Clubhouse Facilities at Date Palm
Pro Shop
When you're looking for the apparel to take your golf game to new heights, look no further than our friendly golf shop at Date Palm Country Club.
Gift certificates are also available in our Pro Shop.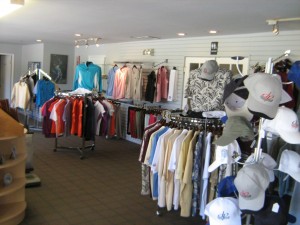 Our Practice Facilities Include
Driving Range
Practice Greens and Bunkers
Regular practice will do wonders for your golf game and even a quick warm-up before your round will make a difference.
On Site Restaurant – T's On The Green